Martin Docherty-Hughes MP, Member of Parliament for West Dunbartonshire
Latest News
---
Martin spoke as SNP Defence Spokesperson in response to an Urgent Question on the war in Ukraine. Here is an extract of Martin's question in the Commons transcribed via Hansard: Martin Docherty-Hughes MP (SNP, West …
West Dunbartonshire's MP Martin Docherty-Hughes has said the SNP won't give up in pressuring Westminster to back calls for an immediate ceasefire in Gaza and Israel. It follows a vote in the House of Commons …
I had the honour of laying a wreath in West Dunbartonshire on Remembrance Sunday to pay tribute to all those who have lost their lives in conflict. Thinking of many who paid the ultimate sacrifice, …
Martin Docherty-Hughes MP
Get in touch and keep up to date.
If you're a West Dunbartonshire constituent and need to contact Martin, you can find all contact details here.
If you'd like to keep up with Martin's work then please subscribe to his periodic newsletter below (previous editions can be viewed here).
Follow Martin on Social Media
---
Surgeries: Telephone, Zoom & in-person
---
Working for you in West Dunbartonshire
Across Clydebank, Dumbarton and the Vale, I have provided advice and support to more than 2,000 residents in the past year. I hold regular surgeries across the constituency – please click here to book an appointment.
Green Hosted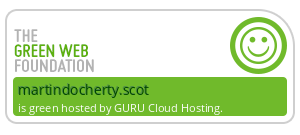 Datacentre uses 100% green-sourced power as specified by E.ON and as regulated by Ofgem.