Martin Docherty-Hughes MP, Member of Parliament for West Dunbartonshire
Latest News
---
The UK government has been accused of abandoning Scotland's most deprived communities, as it's emerged that Clydebank is amongst five of the poorest parts of the country to lose out in the latest round 'Levelling …
The UK government has been accused of 'failing working-class communities' over reports Ministers are planning to raise the state pension age to 68. West Dunbartonshire's MP Martin Docherty-Hughes has warned that Scots face having to …
West Dunbartonshire's MP Martin Docherty-Hughes has marked Holocaust Memorial Day 2023 in parliament by signing the Holocaust Educational Trust's Book of Commitment. Local MP Docherty-Hughes pledged his commitment to Holocaust Memorial Day and honouring those …
Martin Docherty-Hughes MP
Get in touch and keep up to date.
If you're a West Dunbartonshire constituent and need to contact Martin, you can find all contact details here.
If you'd like to keep up with Martin's work then please subscribe to his periodic newsletter below (previous editions can be viewed here).
Follow Martin on Social Media
---
Surgeries: Telephone & Zoom
---
Working for you during the COVID-19 Coronavirus outbreak
Martin is holding regular online & telephone advice surgeries for constituents on Mondays and Fridays from 11.00 am during the coronavirus outbreak.
Please click here to book an appointment.
Martin and his constituency team are continuing to work from home with secure access to emails and casework system.
Green Hosted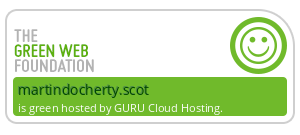 Datacentre uses 100% green-sourced power as specified by E.ON and as regulated by Ofgem.